Have you been feeling down or depressed since giving birth?
YOU ARE NOT ALONE!
Postpartum Depression is real; 1 in 8 new mothers may suffer from Postpartum Depression (PPD).
Untreated PPD affects the lives of mothers, their babies, and the whole family.
PPD is a treatable condition and we are here to help!
The VA Office of Rural Health has a free online treatment program that can help YOU and YOUR BABY!
You are eligible if:
You have had a baby in the past year;
Feeling down or depressed;
Have access to a high speed internet connection;
Willing to participate in six sessions over a six week period.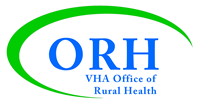 For more information about the VA Office of Rural Health online PPD treatment program, please contact the MomMoodBooster program.
Phone: 866-849-6636 (toll free)